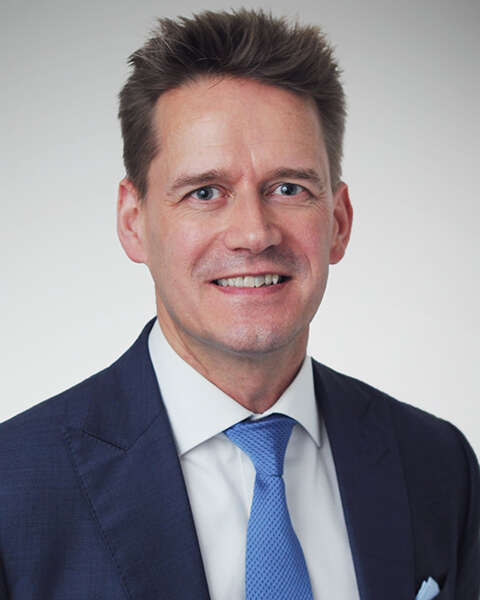 Antony Daly
Associate Director
Licence No: E-429993
Tel: +852 3185 4238 Mobile: +852 9858 1895
Language: English, French
Antony is from the UK and has been living and working in Hong Kong for over 20 years.
Before joining Proway, Antony spent five years as a real estate consultant with the globally renowned Sotheby's International Realty. During this time, he gained a strong knowledge of the local real estate market and is experienced in property sales, acquisition and leasing.
Working with the highest levels of professionalism, efficiency and discretion, Antony has gained a strong reputation as one of Hong Kong's 'go to' expat property agents. He listens carefully to his clients' needs and quickly identifies properties that are a perfect match.
Often completing cases within only a week, Antony helps his clients save both time and money through precision property searching, skilful negotiating and efficient closing.
Antony lives in Pokfulam with his Taiwanese wife and enjoys hiking and spending time in nature.



This is what some of Antony' clients have to say:




"Antony helped me find a rental property in Hong Kong for my relocation from the UK. He took time to understand my needs carefully, and as a result was able to find me a perfect property. His attention to detail was exemplary and his advice and guidance through the rental process was invaluable. An exceptional effort that went well beyond what I experienced with other agents in Hong Kong."
Mark Baker, Associate Editor, Euromoney


"Antony assisted me in negotiating the lease on a fantastic apartment. The apartment was exactly what we were looking for, the terms we negotiated were ideal and the service provided was top notch. An all around great experience."
Andrew Embury, Pilot, Cathay Pacific Airways


"Simply the best real estate man in Hong Kong I have ever come across."
Nicholas, Executive, IRC


"Antony provided superb support to me and my family during a recent intra Hong Kong relocation. He quickly understood our needs and constraints, and worked assiduously to screen apartments and select those which best fit our time frame, budget and preferences. When the inevitable challenges arose, he handled them professionally and efficiently, adroitly managing to maintain the trust of both landlord(s) and tenant(s). I would recommend Antony to any discerning tenant or investor in the Hong Kong market."
Rachel, Director, Climate Change Business Forum


"Antony is an extremely efficient broker, helping us select an apartment within a week. We are very happy with the unit and would not have considered the building without his direction. He even helped negotiate the lease. I would recommend him for either side of the equation as he steered both parties to a great fit."
Alicia E.


"We found that Antony quickly understood our needs and what we were looking for and within a short amount of time. We were able to find our ideal place to move into within a few weeks and things were time-critical as my wife was about to have our baby. Just as importantly, Antony also helped us find a great tenant to move into the property we own and were staying in shortly after, which was great timing. So Antony delivered on both counts and in good time – we were definitely satisfied and would highly recommend him."
Ramiz C.


"Having searched for our first home in Hong Kong through several agents, we felt that Antony was the only one who understood our needs exactly. Be it weekend or late evening viewings, he was very accommodating and extremely professional in his approach. Moreover, he became a friend who tirelessly helped us find our ideal home in this (somewhat) difficult real estate market. We would recommend him wholeheartedly!"
Ekta P.


"I would like to write to thank Antony Daly on the superb job he did in finding my apartment. Antony understood exactly what I was looking for within a short space of time. With his professional assistance everything was handled quickly and smoothly, I can't thank him enough for this. I was very impressed and would highly recommend his services. Thank you once again."
Zeynep Incekara


"This was our third move in Hong Kong and I have to say Antony really stands out amongst real estate agents in Hong Kong. I had grown frustrated with other agents not listening to our brief and showing us apartments that did not fit our requirements. Antony immediately understood what we were looking for and found us the right apartment in the right location within days. He helped us negotiate with the landlord on several issues and everything was done quickly and efficiently to the satisfaction of both parties. His after-sales service has also proven helpful. We have already recommended him to our friends."
Amy Ewer


"Antony did a tremendous job in helping us find our new home in Hong Kong. As we were relocating from Shanghai, we needed time to understand the local market and Antony was extremely patient and accommodating in showing us around various districts and gradually homing in on our preferences. In the end we found the perfect place and couldn't be happier. Thank you so much for all your help! We will definitely be recommending you to our friends."
Ken & Erika Honroth


"Antony is one of the best property agents we've used - he was patient with all our viewings and even when we had to wait two months in between houses, he still showed the same interest and care for our case and went out of the way to help us with everything from the small to the big, outside the typical duties of an agent. Thanks to Antony, we achieved what we thought was impossible with the house and made it much simpler than we were expecting. Thank you Antony!"
Andrea Leong


"We are a multi-racial, multi-cultural family who recently moved to Hong Kong from Beijing. Anthony was absolutely instrumental in helping us to find the perfect property to call our new home. He has a keen eye for client needs and is efficient and flexible to adjust his proposals to our needs and wishes. My husband is quite demanding in terms of location, property layout and value for money, and Anthony patiently listened to us and recommended the best options. We have now been living in our beautiful apartment for a few months and are so grateful that we found this place. Anthony is a quintessential professional - always courteous, attentive, and punctual. Thank you Anthony - you are our trusted guide to Hong Kong and we highly recommend you to anyone in need of advice and guidance in their search for a property in Hong Kong."
Tong and David


"We just relocated from New York and were feeling quite discouraged by Hong Kong real estate when we first met Antony. Antony was so professional and patient with us, taking us to multiple listings until we found the one that truly suited us. If we were ever to move, Antony would be our first call, and we'd recommend him in a heartbeat to anyone who's looking. "
Joerg & Aimee A.




1,779 sq.ft.
3,000 sq.ft.
Bath: 2 (1-En)
Bed: 3
Price: 62,000,000
Property# 11770
Last Updated: 2019-09-10
3,674 sq.ft.
4,071 sq.ft.
Bath: 4 (2-En)
Bed: 4
Property# 2175
Last Updated: 2019-09-09
2,828 sq.ft.
3,319 sq.ft.
Bath: 4 (4-En)
Bed: 4
Price: Price upon request
Property# 8968
Last Updated: 2019-09-16
611 sq.ft.
750 sq.ft.
Bath: 1 (1-En)
Bed: 1
Property# 93785
Last Updated: 2019-09-16
1,590 sq.ft.
1,750 sq.ft.
Bath: 2 (1-En)
Bed: 3
Property# 87851
Last Updated: 2019-09-09
3,034 sq.ft.
4,212 sq.ft.
Bath: 5.5 (4-En)
Bed: 5
Property# 17824
Last Updated: 2019-09-04
1,290 sq.ft.
1,603 sq.ft.
Bath: 2 (1-En)
Bed: 3
Property# 24062
Last Updated: 2019-09-16
519 sq.ft.
665 sq.ft.
Bath: 1 (1-En)
Bed: 1
Property# 100467
Last Updated: 2019-09-05