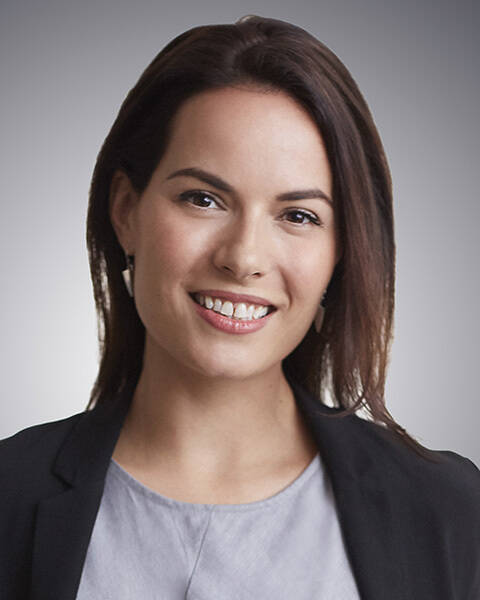 Brooke Beatson
Associate Director
Licence No: S-265198
Tel: +852 2821 0966 Mobile: +852 9269 8559
Language: English
My career in real estate began after buying an investment property in Hong Kong in 2008 and being unimpressed with the service provided by local agents. Realising there was a need for honest and upfront real estate partners who are more interested in providing an excellent service than simply "closing deals", my journey began. I didn't realise how much enjoyment and satisfaction I would gain getting to know my clients and helping them find their new home.

Raising a family with two young daughters myself, I know what families are looking for and have a deep understanding of the challenges moving to and within Hong Kong. I constantly strive to offer the best advice and support from beginning to end. Service oriented and responsive, a keen negotiator; I am always looking after my client's best interests.

I moved to Hong Kong in the year 2000 from Australia looking for adventure and quickly fell in love with the city. Originally working in the fashion field in Hong Kong, I started studying real estate in 2005 and graduated Certificate IV in Property (Real Estate) with Distinction.

In my downtime, I love spending time with my family and friends, swimming, practicing yoga, gardening, playing tennis and anything to do with the wholefoods health movement and alternative therapies. Which is also my challenge - trying to balance my health while enjoying a fun life.
905 sq.ft.
1,240 sq.ft.
Bath: 2 (1-En)
Bed: 3
Property# 19027
Last Updated: 2019-05-21
1,682 sq.ft.
-
Bath: 2 (1-En)
Bed: 3
Property# 12112
Last Updated: 2019-05-20
1,544 sq.ft.
1,750 sq.ft.
Bath: 2 (1-En)
Bed: 3
Property# 13895
Last Updated: 2019-05-23
2,160 sq.ft.
2,300 sq.ft.
Bath: 2 (1-En)
Bed: 3
Property# 1304
Last Updated: 2019-05-14
1,236 sq.ft.
1,655 sq.ft.
Bath: 2 (1-En)
Bed: 3
Property# 2302
Last Updated: 2019-05-14