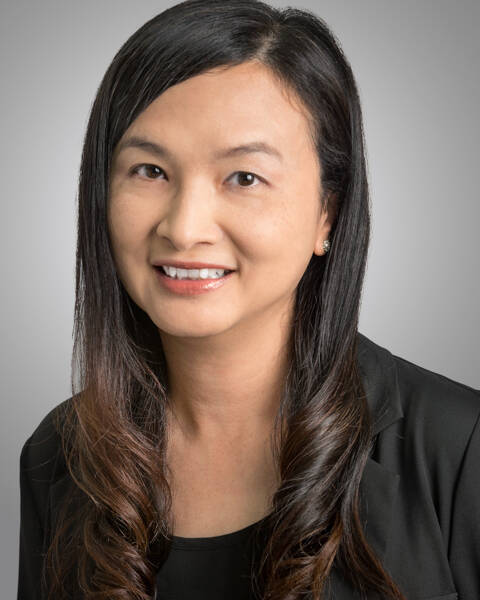 Ching Lo
盧小姐
Senior Manager
Licence No: E-420547
Tel: +852 2821 0969 Mobile: +852 9151 3098
Language: Cantonese, English, Putonghua
Having studied business administration in Toronto Canada, I have developed a keen interest in investment including the stock market and property market. I returned to Hong Kong to launch a successful career in stock brokerage, wealth management and eventually estate agency.

I specialize in the luxury residential properties in Upper Happy Valley, Lower Peaks and Western Midlevels, generally referred to as Midlevels, Shouson Hill, Repulse Bay, Stanley and Tai Tam, generally referred as Southside, and exclusive residences on The Peak. Due to clients' specific instructions to be near children's schooling or workplaces, I spent the considerable amount of time to complete many successful mandates to locate suitable housing options in Clear Water Bay. 10 to 15 minutes from CBD, Pokfulam is a low-density housing district, offering diverse selections from large-scale housing estates to low-rise apartments, townhouses, and stately homes. I recommend Pokfulam as an alternative to Southside and the Peak.

Hong Kong real estate market is very competitive. Demand always outstrips supply in all market segments. Clients coming from overseas have widely different expectations. Through effective communications, I find out clients' needs and requirements, as well as their preferences. Offering advice and guidance to assist clients to quickly tune in the local market to minimize time wasted searching and waiting, whilst missing their best fit options. My approach includes the illustration by showing only relevant listings within the search criteria, analysis by providing recent transactions of closely matched comparable listings, and ultimately negotiation to incorporate favourable terms and conditions and essential improvements within their housing budgets. Putting clients' interest as my priority, I continue to support my clients with repair and maintenance throughout their leases. My purchase clients include expatriates and residents alike. I am thorough with my search. Besides property listings in our book, I work extensively with other estate agents to make sure clients fully explore suitable options. My typical clients are senior executives and entrepreneurs. To accommodate their busy schedule, I am prepared to work after office hours as well as the weekend when required.

Photos speak volumes. Good photos are powerful marketing tools. As a marketing agent, I need to make sure my listings are well presented. I have started taking up photography so that I can illustrate the properties in my perspective. A believer in precision marketing, I will try to reach out to the target clients through leveraging on our IT platform. If you list your properties with me, be rest assured your properties will leave a positive impression to the target audience.

It will be my pleasure to assist you with your housing needs. Pls drop me a message on your home search requirements. Alternatively, you can search available options on this site, and be filling in the online form. I will get back to you quickly.
1,674 sq.ft.
2,054 sq.ft.
Bath: 2 (1-En)
Bed: 3
Property# 2003
Last Updated: 2019-08-22